Experienced Groomers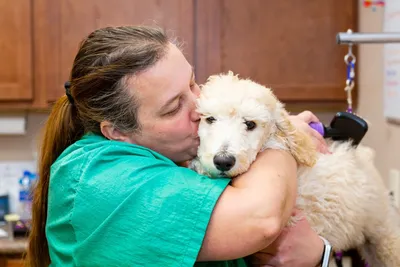 Experienced grooming with the pet's care as the main priority. Our groomers have several years of experience with all breeds. From Poodles to Pomeranians and everything in between, no dog is too big or too small for us to handle. We even groom cats!
We also offer extra touches including coloring and polish.
Our Extra Special Care
Being attached to the veterinary clinic, if we find something that is concerning - ear infections, bad breath, lumps or bumps, - with your permission one of the veterinarians can examine your lovable fuzz ball to insure he/she is healthy. The veterinary staff can also do routine vaccinations and preventative medicine while your pet is here with us.