Willow Creek Veterinary Service, P. C. is a clinic in a long succession of clinics in Pierce. The clinic we are in today was constructed and finished in December 2002. The clinic was designed with both our large and small animal patients in mind. Of the 4000 square feet inside our building, over half of it is dedicated to our small animal patients.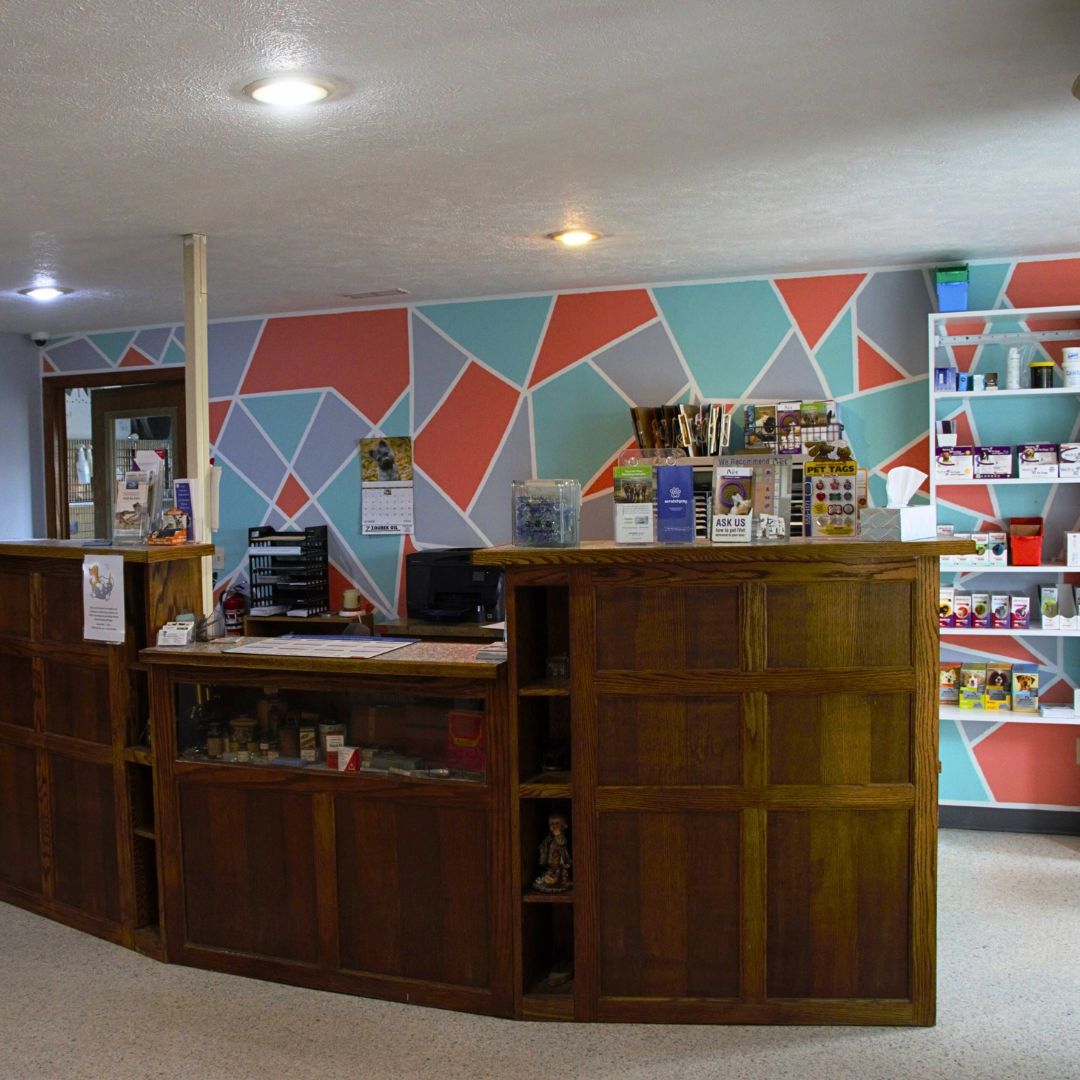 We offer 2 exam rooms and separate boarding/hospitalization facilities for our canine and feline patients. Our grooming facilities are adjacent to our boarding kennels and our surgery suite is adjacent to our large treatment area. We offer digital x-ray, PennHip certification, ultrasonography, laser therapy, a complete in-house laboratory for head-to-tail diagnostics, and gas anesthesia for our small animal patients.
In addition, Dr. Pedersen is trained in external fixators, so we offer orthopedic surgery for repairing knees and various fractures. For our large animal patients, we have our safe Haul-In Facility that is large enough to handle a pot load of cattle, inside facilities for large animal surgery, horse stocks, Swiss Float for horse teeth, ultrasound, facilities for calf IV setup, and a heavy-duty portable hydraulic cattle chute with scale.
At Willow Creek, our clinic's focus has evolved from mainly large animals to the point where we work hard to serve our companion animal patients as well as our agriculture patients equally. In addition to being a full-service clinic during business hours, we also offer emergency services.
Hours and

Information

Monday - Friday: 8:00 am - 5:00 pm
Saturday: Closed
Sunday: Closed

Emergency services are available