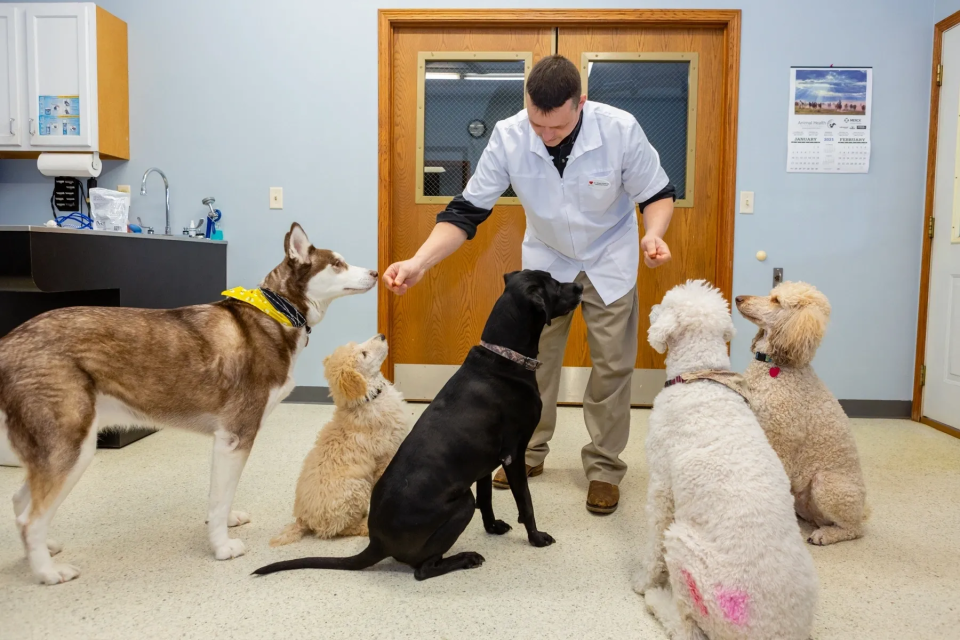 Free Vaccinations For Life Program
You could save up to $55 a year for both your dog and cat! Savings will vary with the vaccinations needed but you save money regardless.
What Is It?
Download our Free Vaccines For Life Program brochure here
Free Vaccines For Life (FVFL) is a program offered by Willow Creek Veterinary Service & Westside Family Pet Clinic. After enrolling, your pet will get our core vaccines for free and our other recommended vaccines at a deep discount.
This program lasts as long as you have your pet and as long as your pet gets an annual Wellness Care Visit at either Willow Creek Veterinary Service or Westside Family Vet Clinic or a combination of the 2 clinics.
Why?
Vaccinations are one part of maintaining the health of your pet. We want to help our clients afford the other parts that are important too.
Regular Wellness Care Visits, annual dental cleaning and treatments, and routine laboratory work are key to early disease detection.
What Else Does It Get You?
Membership will get you other discounts!- You get 10% off Feline TripleTest 10% off your pet's spay or neuter surgery - 10% off of a yearly dental cleaning.
What Else Does It Get You?
The enrollment fee is non-refundable and not transferable. If your pet dies or is lost, it cannot be transferred to a new pet. Likewise, if you re-home your pet, it is not transferable to the new owner. Wellness visits at any other veterinary clinic do not fulfill the requirement to stay enrolled in Free Vaccinations For Life.
What's The Catch?
​In order to stay enrolled in Free Vaccines For Life, your pet must be seen for an annual Wellness Care Visit in a timely manner. If your pet is more than one calendar month late for the Wellness Care Visit, you are no longer enrolled. Sick visits do not count as Wellness Care Visits.
If more than 13 months have passed since the last Wellness Care Visit, vaccines will be charged at full price or the pet may be enrolled again and the enrollment fee paid again. The enrollment fee is subject to change and we cannot guarantee that we will offer the program in the future.
Sign Up Today
For more information, download our FVFL Dog Contract or our FVFL Cat Contract.